ABOUT US
Our company and its organization
This is what we are
Find out how our company has evolved over the years.
Our history written in stone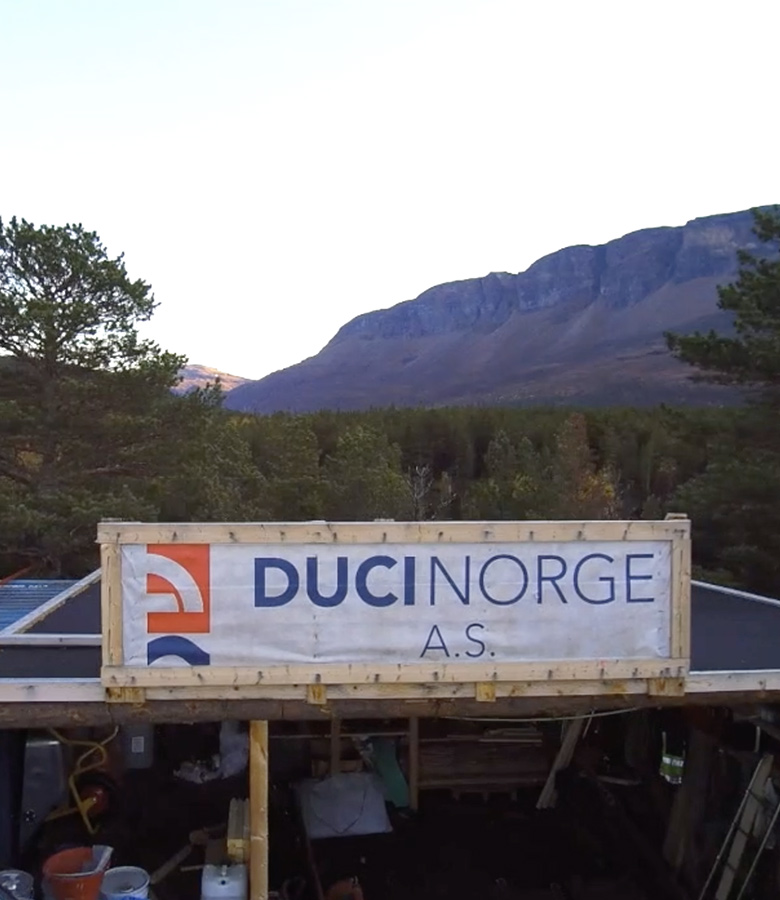 DUCI NORGE AS is the sister company based in Norway of IMPRESA DUCI S.R.L., an Italian owned company, founded in 1958. IMPRESA DUCI S.R.L. is an historic, high-qualified and certified company for construction works in general managing its business policy with objectives aimed at achieving high quality standards of services and goods to ensure customer satisfaction.
Thanks to the high level of specialization achieved in these different fields, a new corporate headquarter could be opened in 2016 in Norway named DUCI NORGE AS. The efficient organizational structure and the operational capability of IMPRESA DUCI S.R.L. enable DUCI NORGE AS to carry out successfully complex works through the implementation of specific operating procedures to ensure compliance with adequate security conditions and delivery time.
We operate successfully in the sector of industrial construction, infrastructures and facilities, hydraulic and hydroelectric building works as well as high-voltage transmission lines. We also operate in special sectors like works at high altitude, settings of rock fall and avalanches protection nets.
The high level of professionalism and expertise achieved by the staff together with the use of specific thesis questions equipment and devices enable us to carry out special interventions even in situations of extreme difficulty and always under security conditions.

Certifications and security
In 2018 DUCI NORGE A.S. achieved the ACHILLES UTILITIES NCE QUALIFIED COMPANY and will be present at AchillesLive in 2019: AchillesLive is the most effective meeting place for suppliers and buyers in the Power & Utilities sector in Northern Europe.
In 2020 the company has become a registered supplier in StartBANK, a common Supplier's register for the building and construction industry to where Suppliers already have been evaluated on basis of predetermined, objective criteria. This is an important effort in the work of making it simpler for the industry's participants to ensure that contracts are entered into with reliable companies and to form a basis for equal conditions of competition in the supplier market.
In 2020 the company achieved also the registration on ISO 9001:2015 for the international Quality Management System (QMS) – Construction and renovation of buildings and infrastructure works.