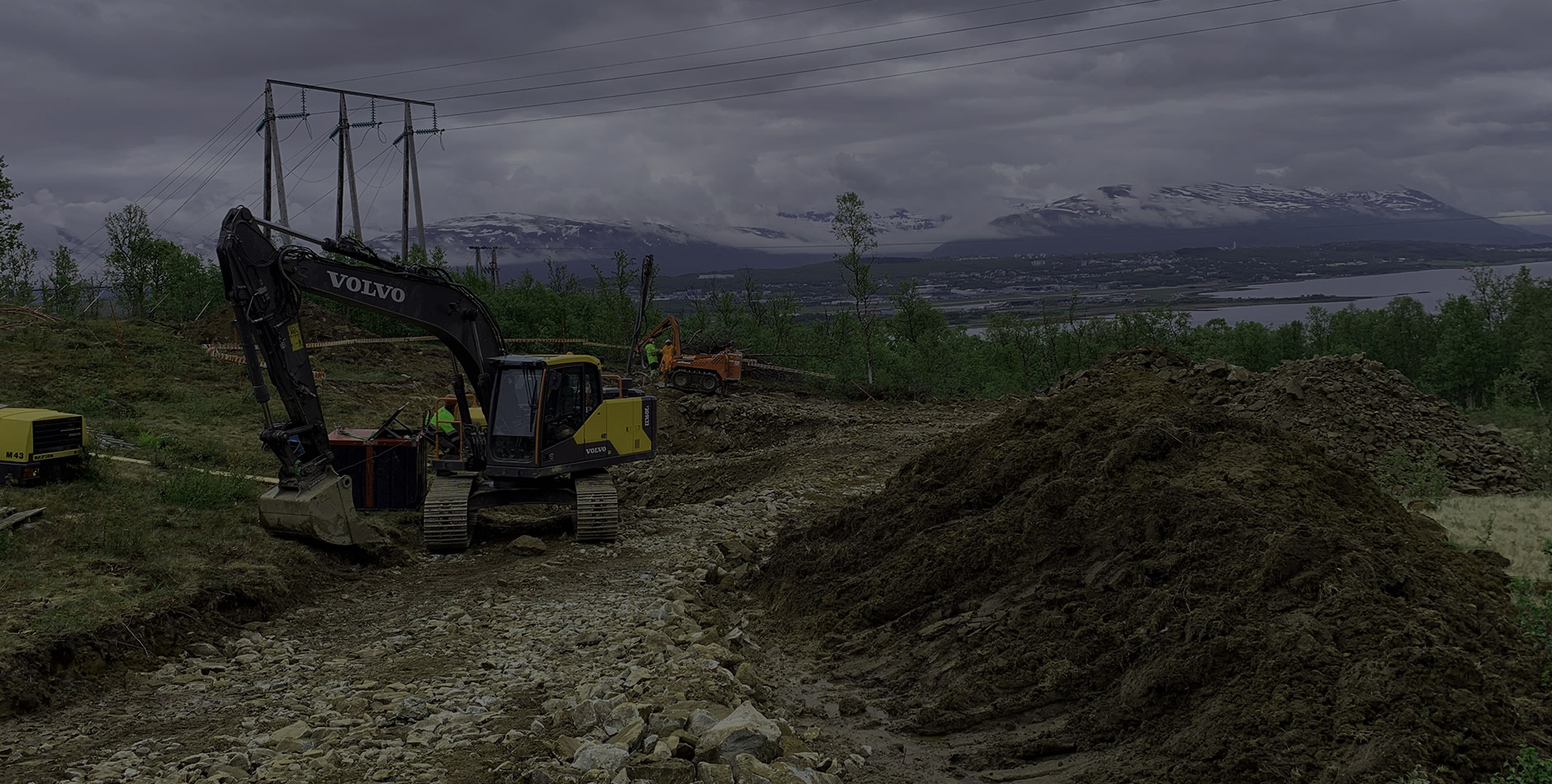 FOUNDATIONS FOR TRANSMISSION LINES
Foundation for new 132 kV power line Troms Kraft Nett (Kvaløysletta - Håkøybotn)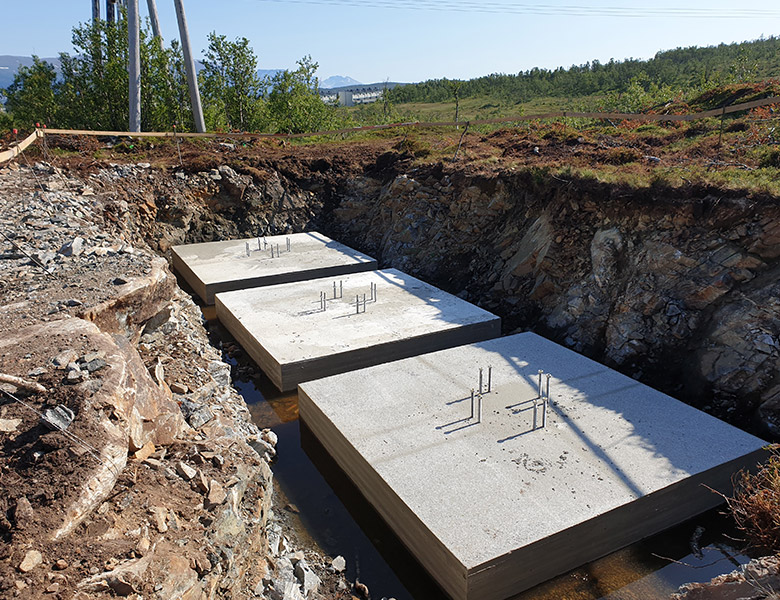 ---
The scope of work was the realization of various typologies of foundation needed to place the new power line poles in composite material.
---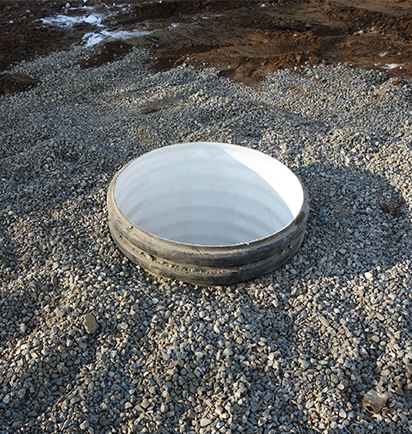 GENERAL DESCRIPTION
Foundations were made:
in good soil placing a plastic corrugate pipe diameter 800 mm;
in wet soil placing prefab concrete rings one on the other diameter 1200 mm or 1600 mm;
drilling and achoring rebars on the good rock;
casting reinforced concrete pad for tensions poles.
---
In many cases where the rock wasn't good to drill, the use of explosive it has been the choice for a fast digging. For all the foundations the materials have been transported by using the helicopter.
---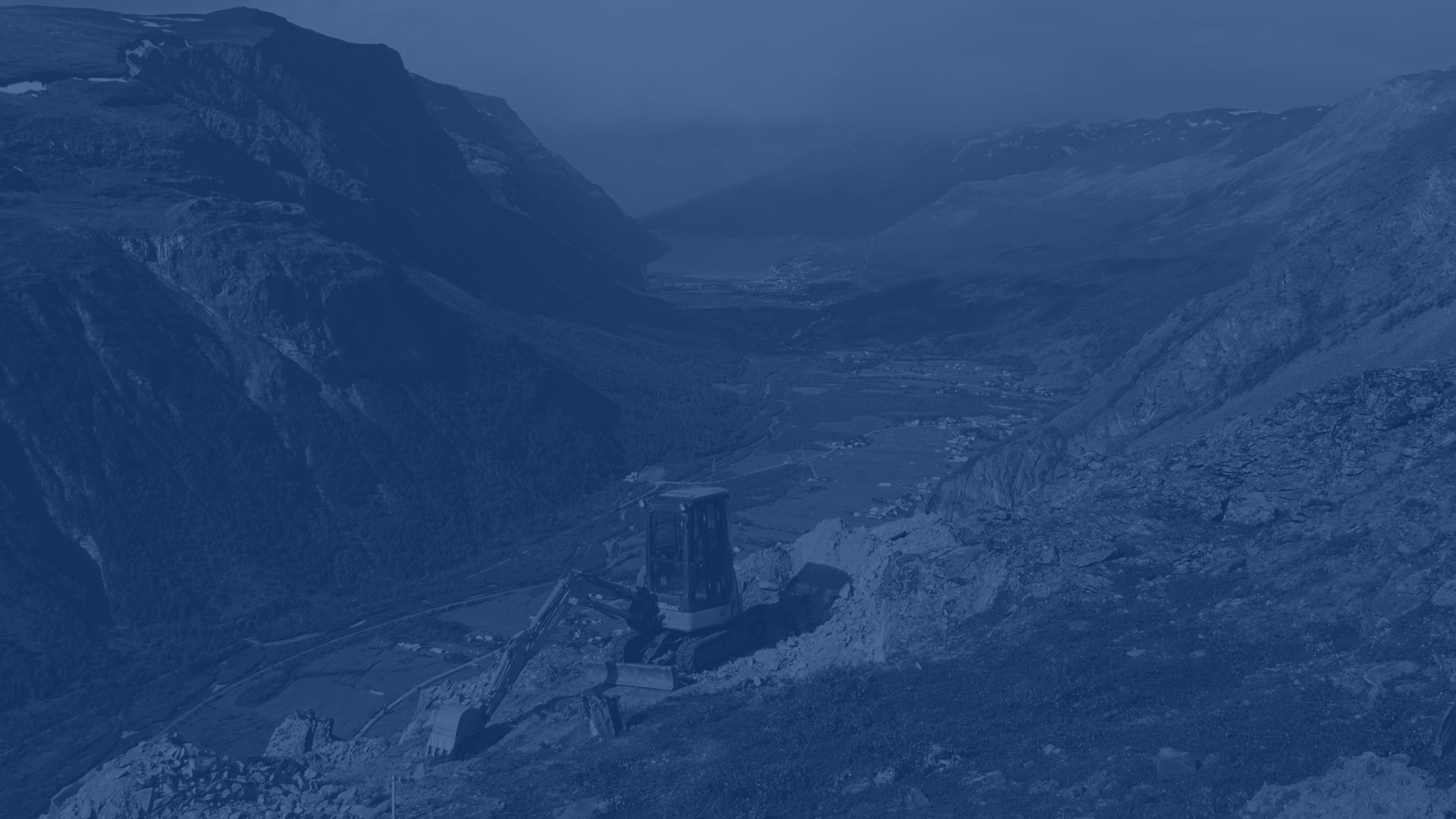 ---
PHASES OF THE WORK
The phases of the works foreseen were:
Rock foundation - preparation anc cleaning of the rock, drilling and grouting of reinforcement rebars in the rock, concrete casting for the pads and chimneys and reinstatment of the terrain;
Soil foundation in concrete - excavation, formwork and laying of the reinforcement rebars, concrete casting for pads and chimneys and backfilling;
Soil foundation in steel - excavation, assembling of the steel foundation placing it into the pit and backfilling.
UNTIL THE END
The foundation were completed laying the earthing as per project. The deadline for our works of the foundation is July 2019, and all the construction works have been completed the 4th of April 2019. Remain only reinstatement of the soil to be done and checked after the snow melting.
---
Country
Norway
Kvaløysletta - Håkøybotn
Ved å bruke nettstedet godtar du bruken av informasjonskapsler fra vår side.   mer informasjon  
Dette nettstedet bruker informasjonskapsler for å gi den beste nettopplevelsen som mulig. Ved å fortsette å bruke dette nettstedet uten å endre cookie-innstillingene eller ved å klikke på "Godta" tillater du bruken av dem.