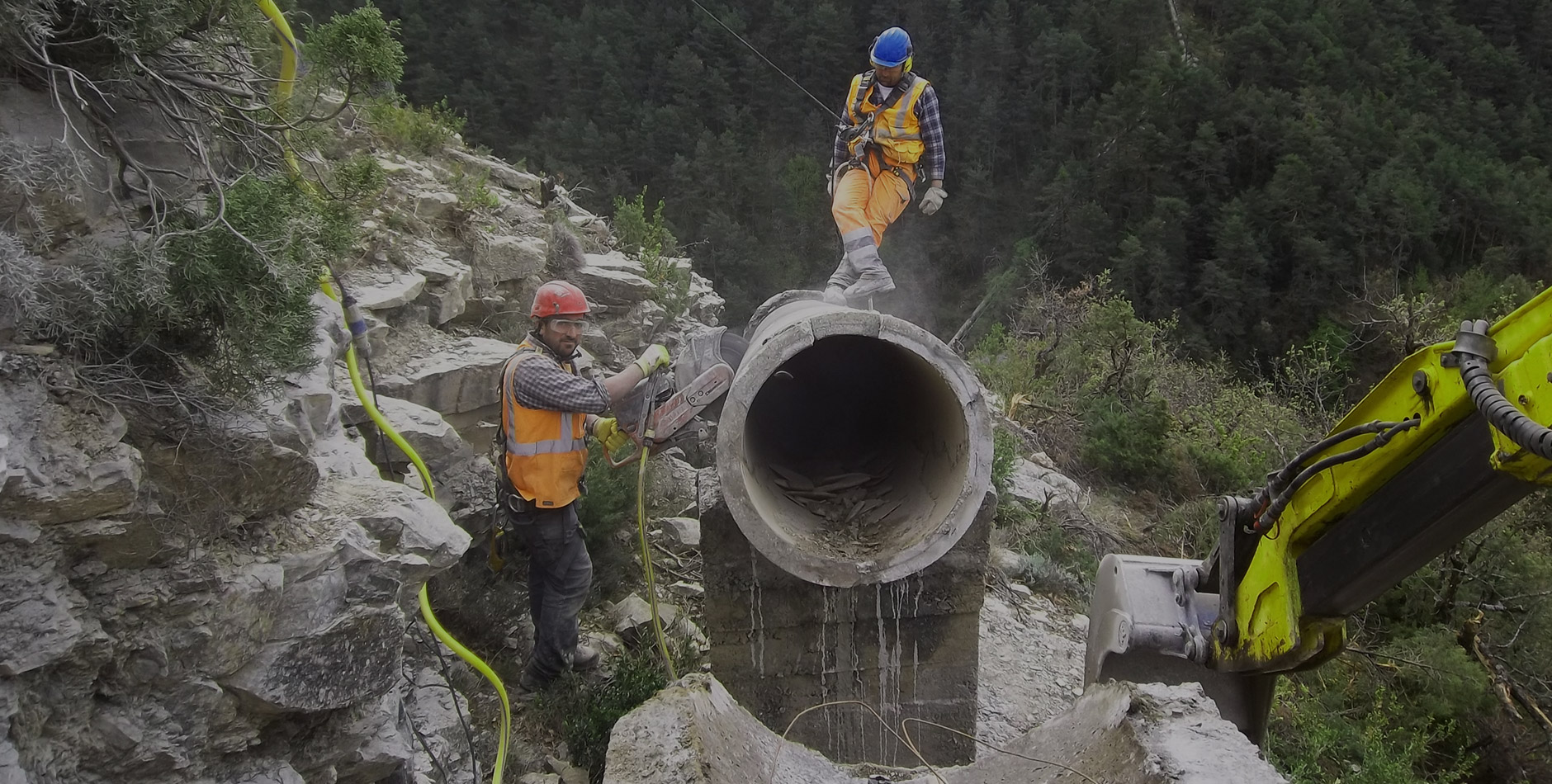 HYDROELECTRIC PLANTS
Forced conduct, Clans (France)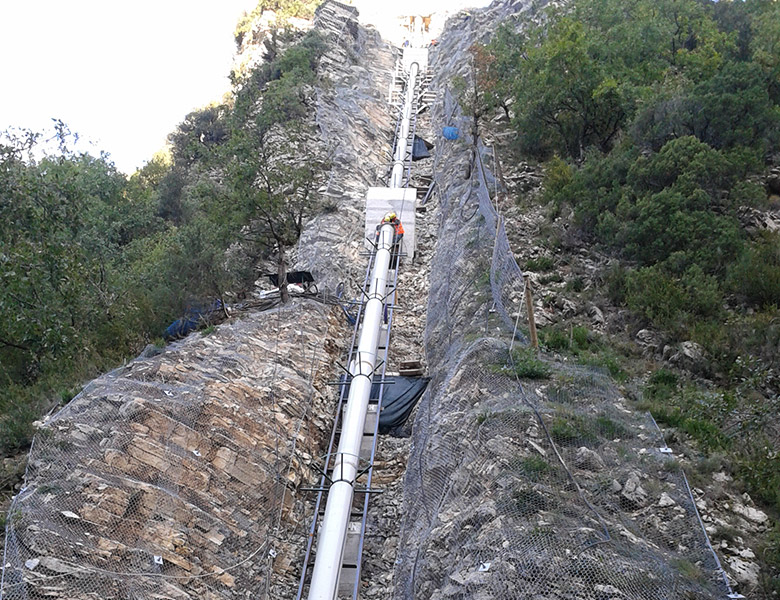 ---
Our company worked on this project to replace a section of the penstock on a length of about 250 Mt on the rock slope.
---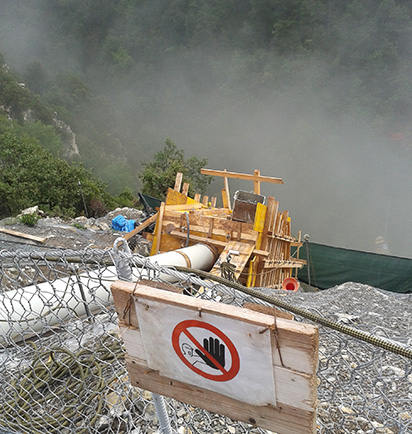 GENERAL DESCRIPTION
The existing iron pipe covered in concrete diameter 800mm was dismantled by demolition in blocks and carried to the valley.
---
The construction of the concrete support piles was carried out by our company as well.
Ved å bruke nettstedet godtar du bruken av informasjonskapsler fra vår side.   mer informasjon  
Dette nettstedet bruker informasjonskapsler for å gi den beste nettopplevelsen som mulig. Ved å fortsette å bruke dette nettstedet uten å endre cookie-innstillingene eller ved å klikke på "Godta" tillater du bruken av dem.